Old house at amazing prices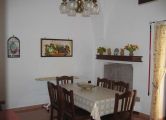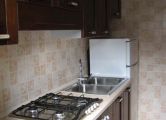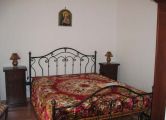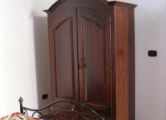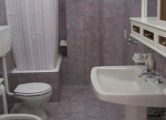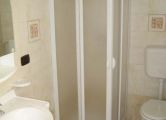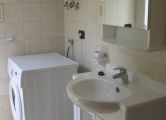 FROM 22/08/2020 TO 29/08/2020
Overview
| | |
| --- | --- |
| CIS | LE07504491000004229 |
| | |
| Category | Appartamento |
| Code | 002 |
| | |
| City | Lecce |
| Locality | Melissano |
| Street | Via Napoli, 64 |
| | |
| Sleeps | 5 |
| Air conditioners | 2 |
Old house for a comfortable vacation at amazing prices. It is equipped with 5 beds, two bathrooms, rear garden. It consists of an entrance with a single sofa bed, a double bedroom, a living room with a sofa bed, kitchenette, two bathrooms, one of which is external. It has a wooden shed behind equipped with lounge chairs and table and chairs for outdoor dining.
Distances useful
7 km away from the sandy beaches in marine Ugento, 15 kilometers from Gallipoli. At 100 meters. bar, supermarket, tobacconist. It is located in a central and well served, but at the same time quiet. During the summer in several neighboring cities are organized feasts and festivals, and at the sound of tambourines, dancing "pinches" and taste the culinary specialties of Salento.
Useful Information
Melissano is a town located on the western side of the Lower Salento, approximately 7 km from the Ionian Sea from the crystal clear waters and a sandy shoreline is rocky. It is an important center for the production of wine, grapes and olive oil, and this is referred to as "CITY 'WINE and OIL." It has several old churches, palaces and farms. Cellini boasts of the pond which occupies an area of 3000 square meters., Fed by spring waters of the aquifer, has a modest variety of wildlife, mainly frogs and goldfish and at certain times of migratory birds.
Service
TV, washing machine, barbecue, hot and cold air conditioners, garden equipment, mosquito net maker, iron and ironing board.
Location on the map
Dates updated for the year 2020
Giugno
Luglio
Agosto
Settembre
30-06
06-13
13-20
20-27
27-04
04-11
11-18
18-25
25-01
01-08
08-15
15-22
22-29
29-05
05-12
12-19
19-26
26-03
Grazie per averci Contattato
Grazie per averci Contattato
Grazie per aver Prenotato con Noi !!!
oops ! qualcosa non deve aver funzionato. Riprova !!!
Select the month for the year 2020
Giugno
Luglio
Agosto
Settembre