GIOIA Trullo comfortable in the countryside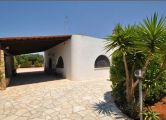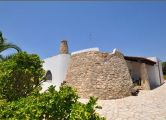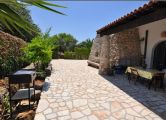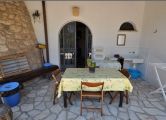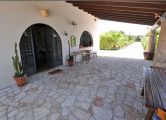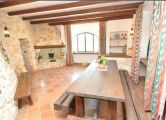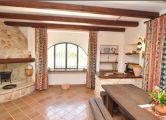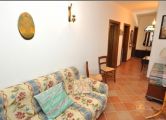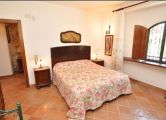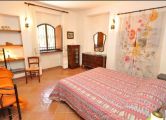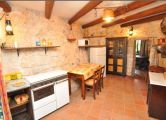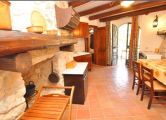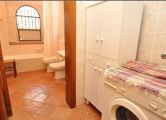 Overview
| | |
| --- | --- |
| CIS | LE07506391000005936 |
| | |
| Category | Villa |
| Code | 013 |
| | |
| City | Lecce |
| Locality | Torre Suda |
| Street | Contrada Gioia |
| | |
| Sleeps | 7 |
| Car parking spaces | 4 |
TRULLO GIOIA, a typical Salento for your relaxing holiday in close proximity to Gallipoli and 1.3 km from the Ionian coast Gallipoli-SM di Leuca. It is a building located on an area of ??4,000 square meters of land with trees and ancient olive trees. It consists of 3 bedrooms, two bathrooms, large living room, kitchen, two porches with tables and chairs for outdoor dining. It is equipped with TV, washing machine, fans, barbecue, parking spaces within. We rent all year round. Ideal to learn about the tradition of Salento and live a relaxing holiday. The prices are interesting.
Distances useful
It is 1.5 km from the sea with low cliffs of easy access to the sea and the center of Marina di Torre Suda where there are supermarkets, bars, pizzerias, restaurants, first aid. It is 7 km from the sandy beaches of Gallipoli all (Lido Pizzo, Swine, Green Bay ...). From the town of Gallipoli, called the Pearl of the Ionian Sea, just 10 km from the city of Racale where you can find all kinds of shops, banks, post office, pharmacies, is 6 Km A few kilometers away are the famous resorts: SM di Leuca, Castro, Otranto, Porto Selvaggio, Porto Cesareo.
Useful Information
Torre Suda is a seaside village in the township of Racale. It is located between Suda and Capilungo and takes its name from this tower and built by Charles V as a bulwark to prevent attacks and raids of the Turks. Subsequently, the tower was used as a tank and when the water came down from the exterior walls seemed that sudasse, here is the name of TORRE SUDA. The cliff is low, easy access to the sea whose waters are crystal clear, crystal clear and a deep blue color. Torre Suda is located in a strategic position to reach the places and sandy beaches of Gallipoli and those of marine Ugento. The Pro Loco organizes numerous events and festivals in the summer accompanied by religious and folk. Every year on the first Sunday after August gets a bonanza at sea in the "channel of the fox." (The aim of the game is to grab the flags in defiance of gravity balancing on a pole six feet long, suspended over the sea and sprinkled of fat. An increasing number ofspectatorswho attendeach year byboatsintrigued by thecompetition).The seaisin TorreSudastill offersa wide rangeof activities, from fishing to scubadiving. In addition to watercrystal clear, thewaters rich in floraandfauna, there is anaturallandscaped environment: theMediterranean maquis.There aresupermarkets, bars,pizzerias,pubs, restaurants,tobacconists, newsagents.
Service
TV, washing machine, barbecue, fans.
Location on the map
Dates updated for the year 2020
Giugno
Luglio
Agosto
Settembre
30-06
06-13
13-20
20-27
27-04
04-11
11-18
18-25
25-01
01-08
08-15
15-22
22-29
29-05
05-12
12-19
19-26
26-03
Grazie per averci Contattato
Grazie per averci Contattato
Grazie per aver Prenotato con Noi !!!
oops ! qualcosa non deve aver funzionato. Riprova !!!
Select the month for the year 2020
Giugno
Luglio
Agosto
Settembre